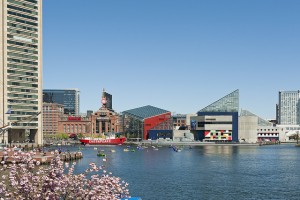 Of course everbody's busy with classes and research, but what do you do to chill? There is plenty in the Baltimore-Washington area to keep you entertained on your down time. Here are some favorite places our graduate students suggest (but that Department of course does not endorse!)
SHOPPING
ACTIVITIES
RESTAURANTS
BARS
LIVE MUSIC
BALTIMORE MUSEUMS
ON CAMPUS RECREATION
UMBC teams play a full schedule of 19 intercollegiate sports including basketball, baseball, soccer, lacrosse and field hockey. The athletics and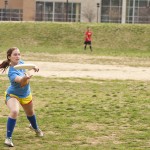 physical education department also sponsors a variety of intramural offerings throughout the year. Other facilities available to graduate students are an indoor track, fitness trail, golf driving range, tennis courts, Olympic-size outdoor and indoor swimming pools, sauna, locker rooms, exercise areas, several weight machines and a full 15-piece Nautilus Fitness Center complete with electronic exercise bicycles and computer health analysis. Aerobics,
lap swimming, pick-up basketball and use of the exercise equipment are available on a daily basis. The Indoor/Outdoor Recreation Center provides the usual collegiate activities of billiards, board games, table tennis and soccer, darts and video games. Tourneys for men and women are held each year in these and other indoor games and sports. The Outdoor Club offers rental of canoes, sailboats, tents and other recreational gear, as well as a resource library describing the excellent local and regional outing areas.
ON CAMPUS ARTS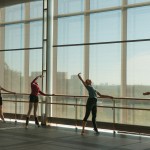 Research at UMBC takes place not only in the laboratory but also in the concert hall, theatre, gallery and dance studio, where outstanding artists and faculty in the visual and performing arts reinterpret the classics and explore new modes of expression before audiences composed of colleagues, students and the general public.
The visual arts are strongly represented by the imaginative and critically acclaimed exhibitions of the Albin O. Kuhn Library and Gallery, which often draw on its vast photography collection, and in the Fine Arts Gallery, one of the finest spaces in the region dedicated to contemporary art in all its forms.
The University sponsors a full season of performances by the UMBC Symphony Orchestra and the renowned Maryland Camerata, UMBC's resident chamber choir.
UMBC is also home for a variety of professional companies and ensembles that tour nationally, such as the Phoenix Dance Company, and Doug Hamby Dance.