Department Chair's Message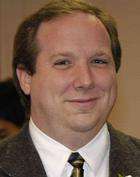 Welcome to the Department of Chemistry and Biochemistry at the University of Maryland, Baltimore County (UMBC).The Department has a student-centric vision, which views student education, training and preparation for today's technologically-based society and job market as top priority. Our Department is committed to excellence in research, teaching, service, and public outreach. It provides a highly diverse and nourishing environment, which enables students to actively participate in the department's life, and excel in their studies. Mentored by our 21 dedicated research faculty members, graduate and undergraduate students are pursuing basic research projects in all areas of chemistry and biochemistry, and translational research leading to health, energy, environmental, and nanotechnology applications. Extensive facilities are available for cutting edge research. With five Assistant Professors, and five female faculty members, our department is diverse and balanced with respect to academic rank and gender.  Faculty members in the department serve as editors of major research journals and have also received many major local, national and international awards.
The Department participates in two nationally recognized programs: The Meyerhoff Program (https://meyerhoff.umbc.edu/) is at the forefront of efforts to increase diversity among future leaders in science, technology, engineering, and related disciplines. The program offers undergraduate scholarships and graduate fellowships along with extensive mentoring and training opportunities. Our Chemistry/Biology Interface (CBI) Program is designed for graduate students interested in pursuing cross-disciplinary and interdisciplinary training in the chemical and biological sciences. The CBI Program offers financial support and training opportunities to students and aims to better prepare them for future multi-disciplinary and inter-disciplinary scientific careers. The Department is highly committed to undergraduate student training and mentoring. Our research faculty members provide excellent training opportunities to undergraduate students who seek to gain hands-on research experience in chemistry and biochemistry. Our team of excellent instructors is dedicated to undergraduate education. Members of the team have been frequently recognized for their teaching effectiveness and curriculum innovation efforts.
UMBC is ideally located in the Baltimore-Washington area. With its large number of public and private laboratories and universities, the Baltimore-Washington area possess one of the world's greatest concentration of scientific research activity and provides many opportunities for scientific interactions and networking with potential future employers and colleagues. Surrounded by affordable housing, near major airports and AMTRAK train stations, the UMBC area is culturally vibrant, being close to both Baltimore and Washington DC. UMBC is 35 minutes by car from National and State Forests, 50 miles from skiing, minutes from the Bay, and a few hours from the Atlantic Ocean. Blessed with an ethnically diverse community, this is a welcoming area to all residents.
I invite you to explore our website (chemistry.umbc.edu) to become better acquainted with our department, our degree programs, our research activities, and our faculty. Prospective graduate students are encouraged to contact our faculty via email (chemgrad@umbc.edu) or phone (410-455-2491), and to visit us at UMBC. I extend a similar invitation to alumni to visit the Department as well. We are eager for you to see our extensively renovated instructional and research facilities and to meet our faculty and graduate students.
Be sure to check out some of our affiliated centers and programs: